Village of Glenview Comprehensive Land Use Plan
While working as a graphic designer at PDI, once of my responsibilities involved copyediting and graphic design for the Village of Glenview's Comprehensive Plan document.  Glenview is a community located in Illinois, just north of Chicago, and serviced both by Metra commuter rail and Amtrak.
Village of Glenview Comprehensive Plan Cover: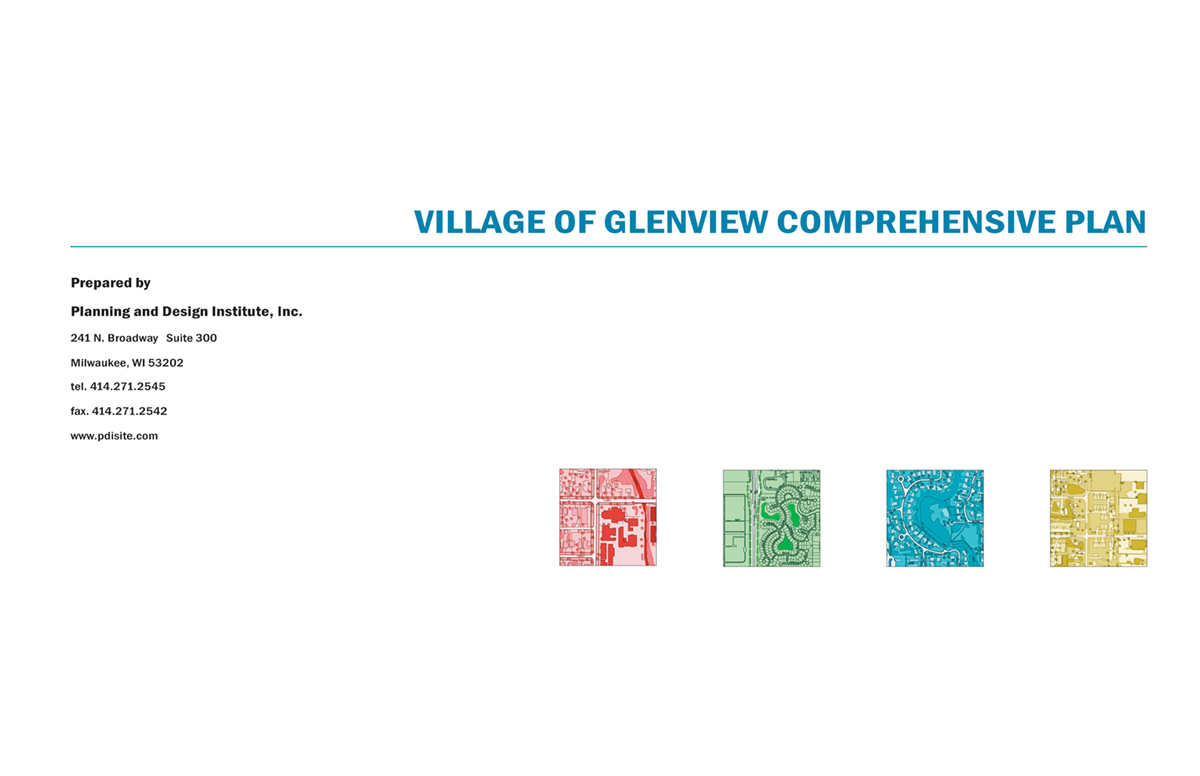 The planning document ran about 200 pages and was printed and bound in-house.  The document was organized into multiple chapters with several types of sub-sections and headers.  For the design, I chose a full-color, 3-column landscape format on tabloid-size paper.
Chapter Header and 3-Column Format:
In addition to ensuring a consistent organization for the document, I was responsible for formatting numerous charts, figures, and illustrations.  Many of the diagrams included in the document were originally intended for output with hatch fills on a large-format plotter, and needed to be reformatted with solid fills for publication.
Illustrations in the Plan Document: